Oct 17, 2012, the 1st day
This year annual conference of Alliott Group was held in San Diego U.S.A. I was in San Francisco for 2007 annual conference, so this was my second visit to the states for Alliott conference.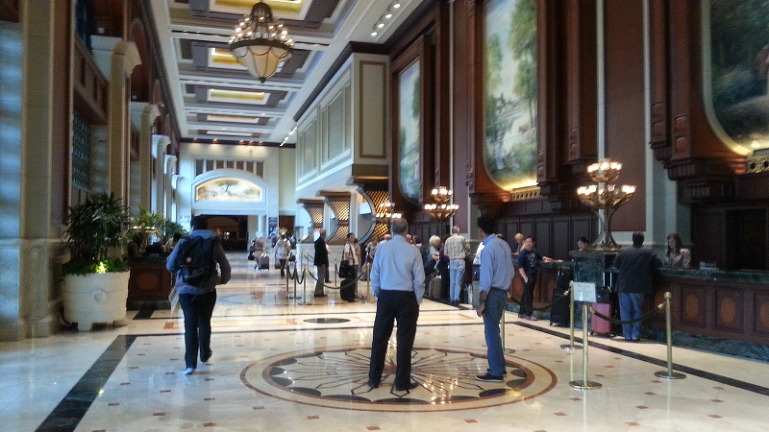 Lobby of Manchester Grand Hyatt Hotel where I will stay several days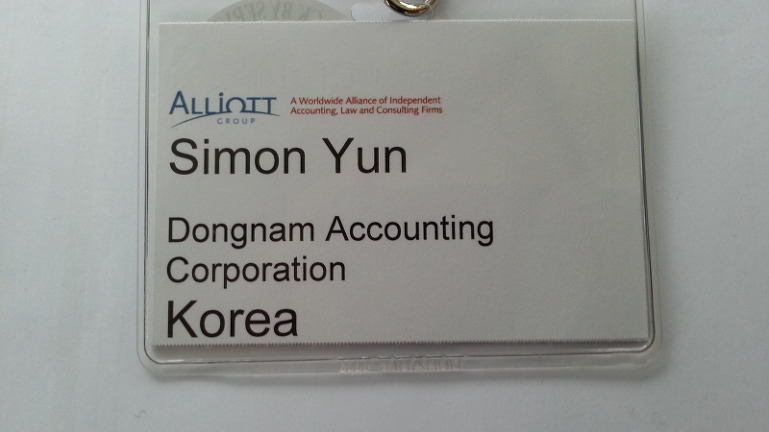 name tag which I hang for this conference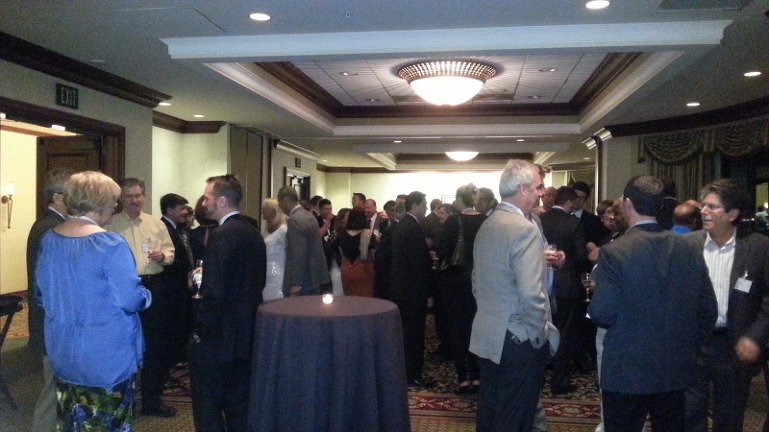 FORD hall at the third floor of the hotel. dinner party is prepared.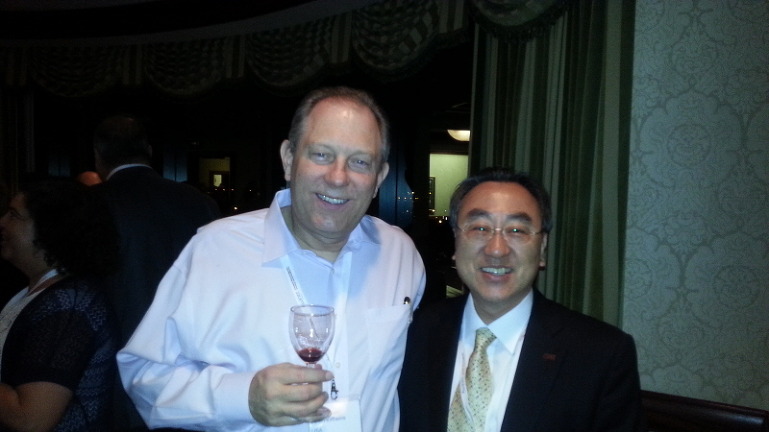 John who likes Korea very much. I met him in Barcelona last year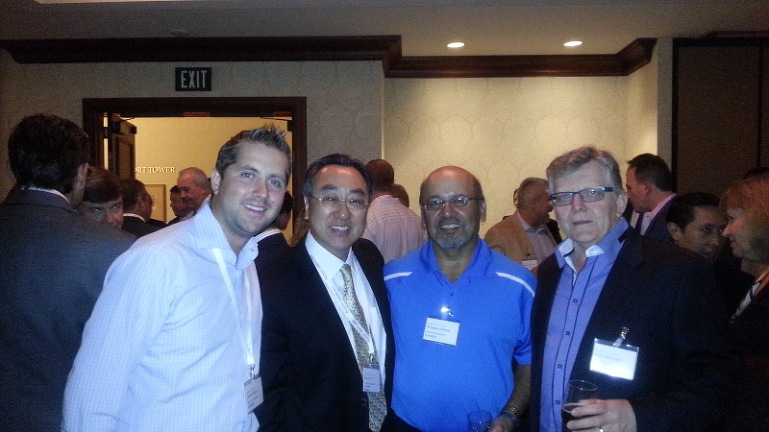 Mark from Australia and CPA's from Canada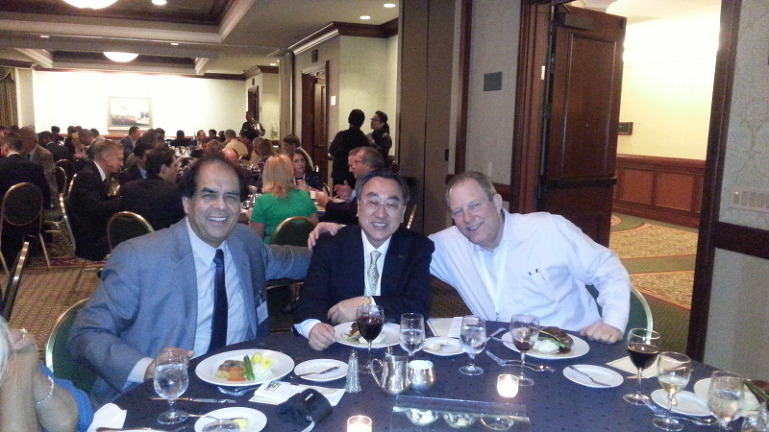 Anis from Abudabi and my friend John
Oct 18, 2012, the 2nd day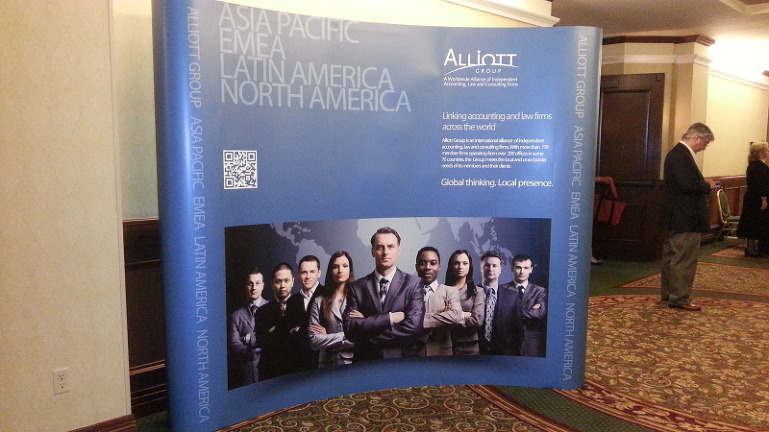 Alliott Logo Plate. I didn't see this last year.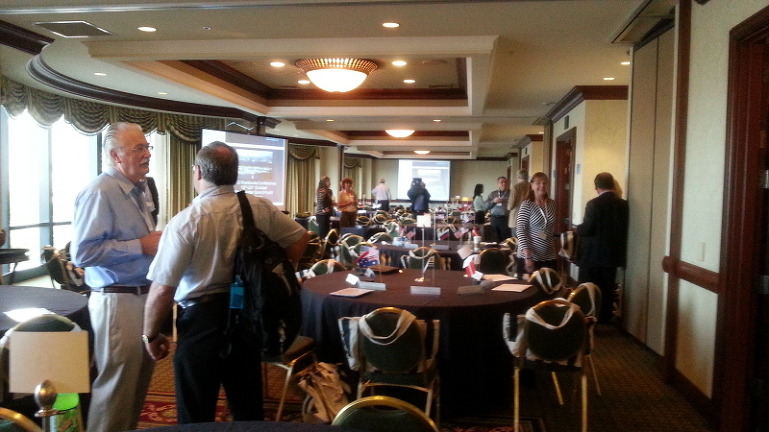 The man on the left side is Mr. David Almond who made Alliott some 34 years ago.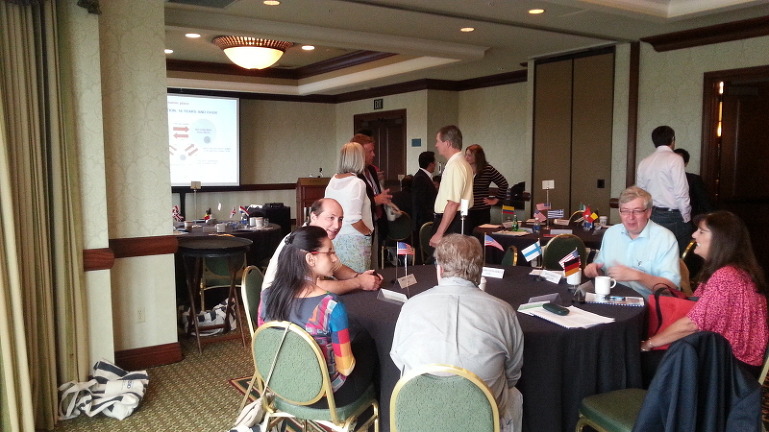 members from worldwide waiting for the meeting
Waiting for City tour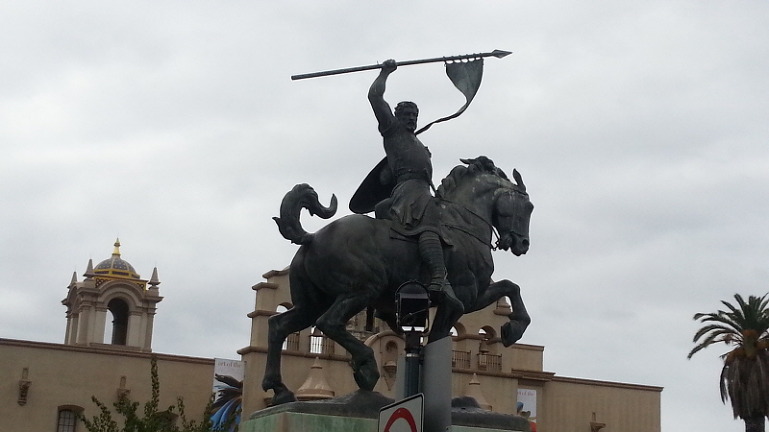 Statue of Balboa in front of Balboa park in San Diego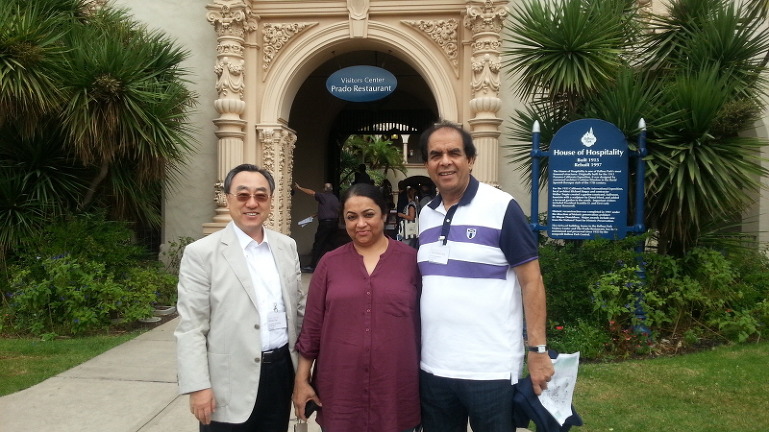 Anis and his wife Azra from Abudabi in front of the House of Hospitality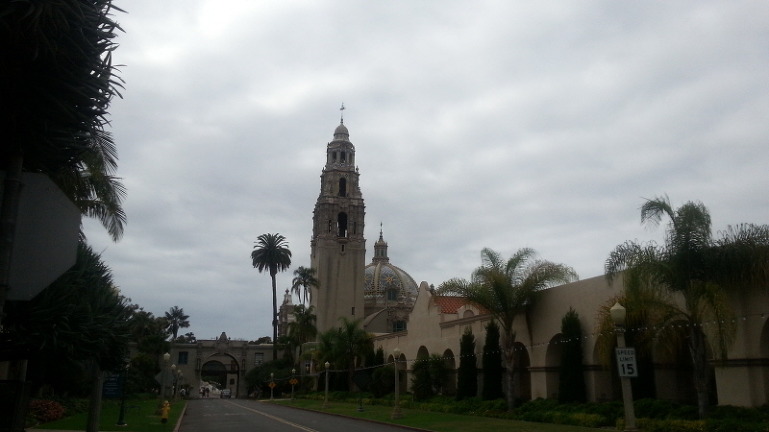 Spanish style tower in the Balboa park. very beautiful house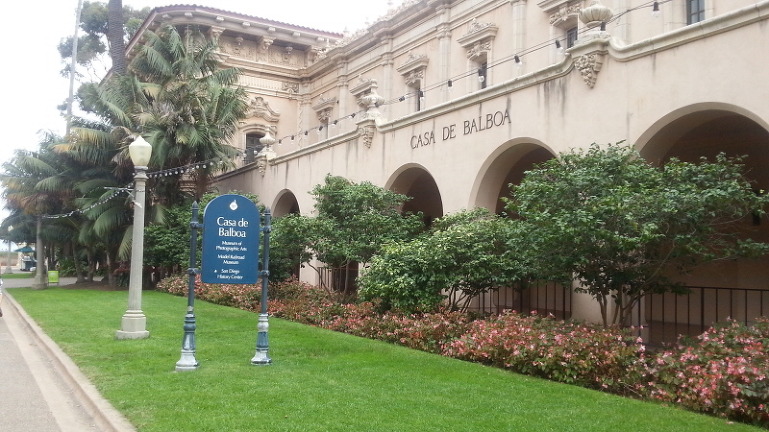 Casa de Balboa. Balboa is the Spanish explorer who found Pacific in the first place.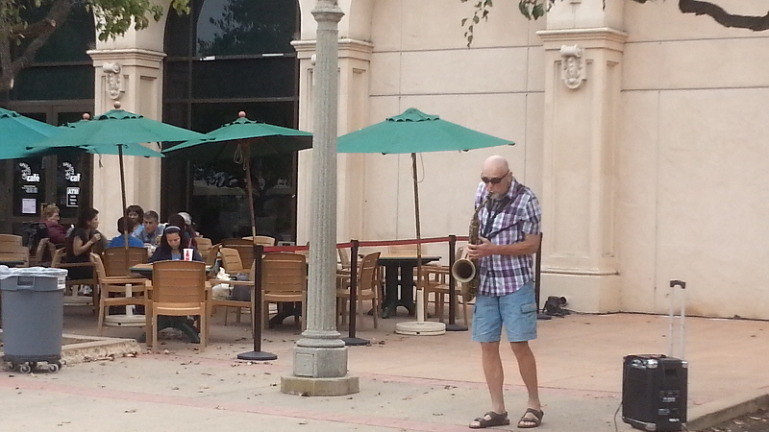 A saxophonist playing a song near a Cafe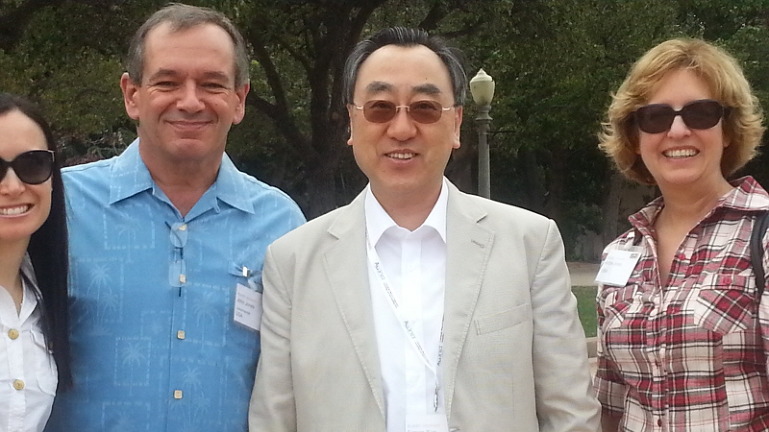 Alliott Group Chairman Jone Jones and his wife Ardys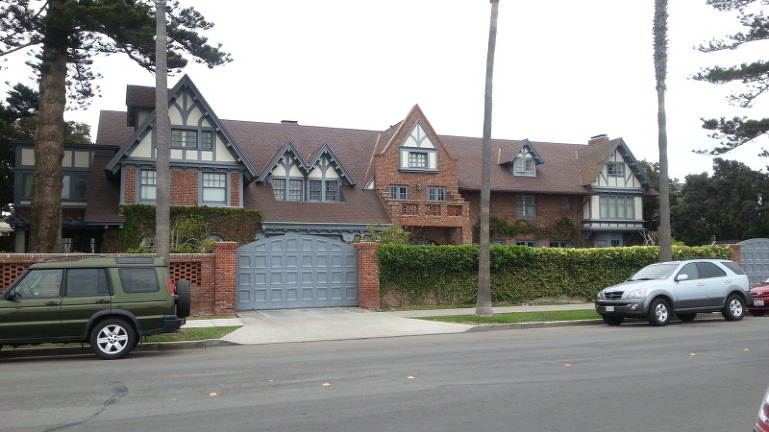 A mansion built in early 1900′s in Coronado island. Coronado is also the name of Spanish explorer.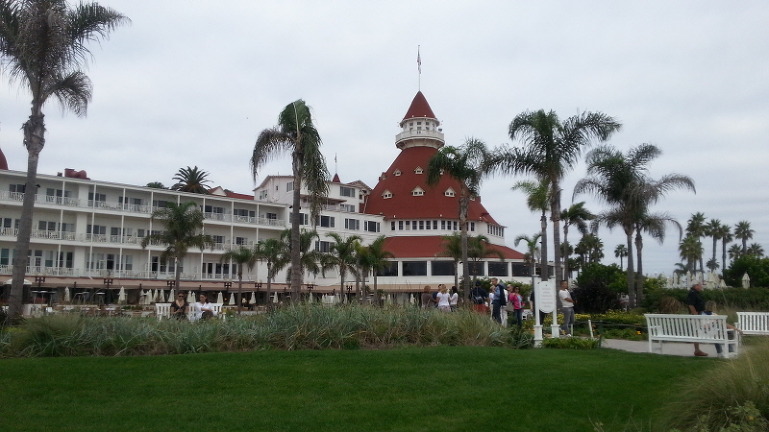 Hotel de Coronado, a luxury hotel. 1997 Alliott conference was held here.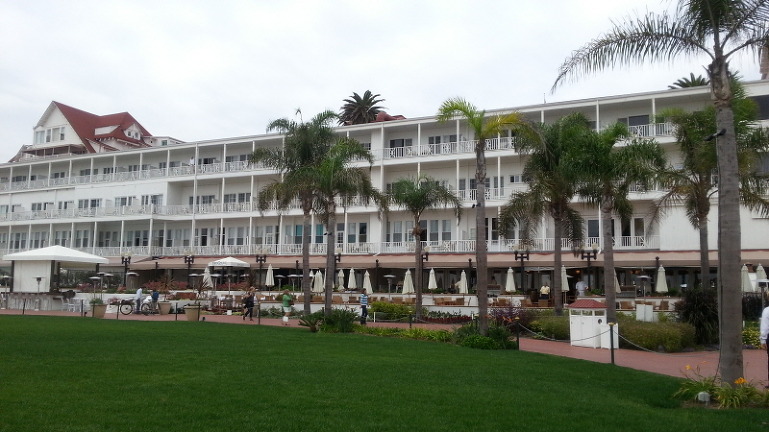 Every room of the hotwl has a balcony toward the beach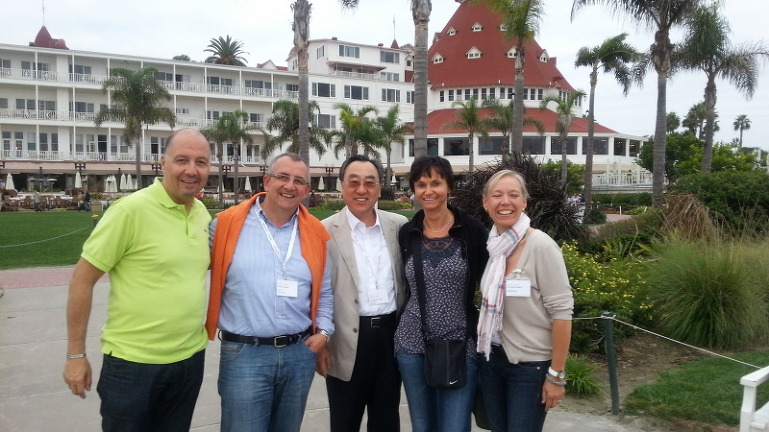 CPA's and lawyers from Germany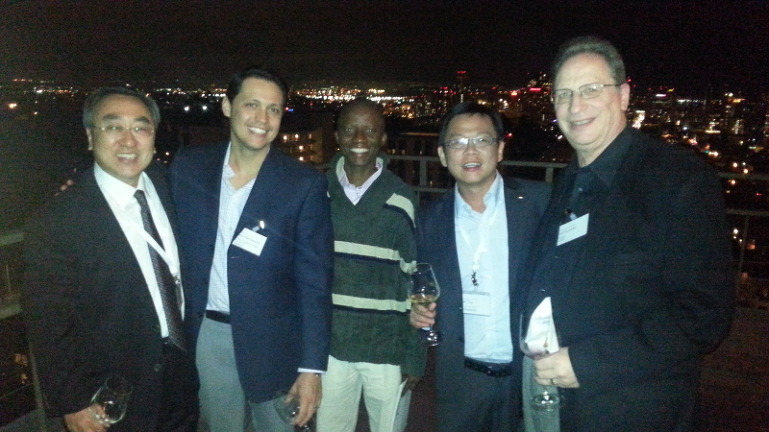 Cocktail party before dinner at "bertrand At Mister A's" which commands fine view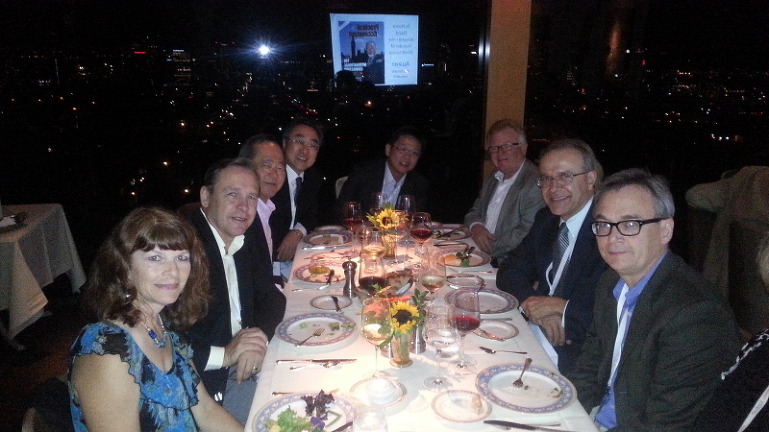 CPA's and lawyers mainly from United States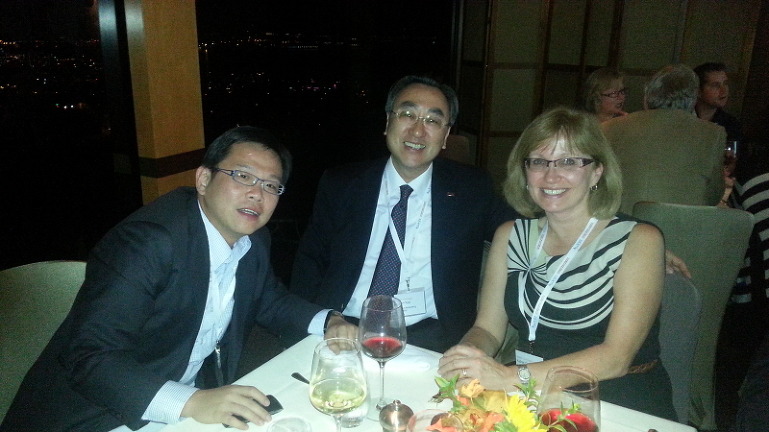 KG from Singapore and Kathie from Chicago. KG is a CPA, Kathie is a lawyer
Oct 19, 2012, the 3rd day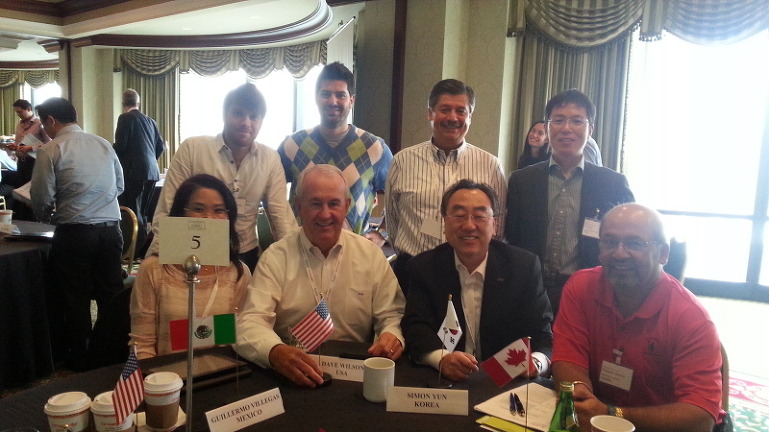 table No. 5 mates I look rather sleepy.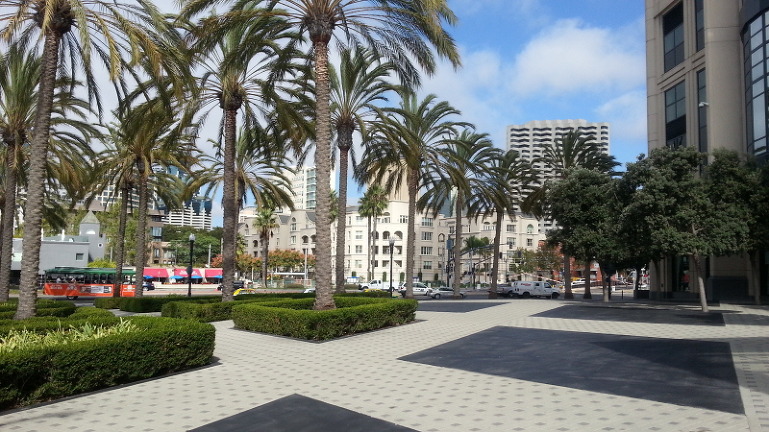 In front of the hotel. very bright and sunny day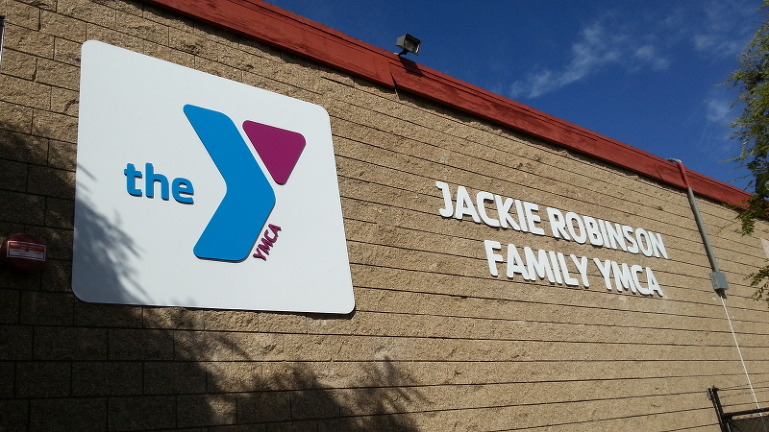 In the afternoon, we were at "Jackie Robinson YMCA" for some charity activity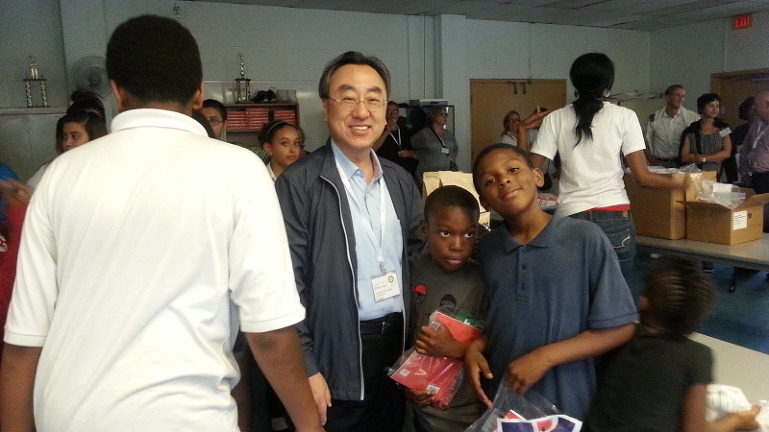 With the cute boys playing there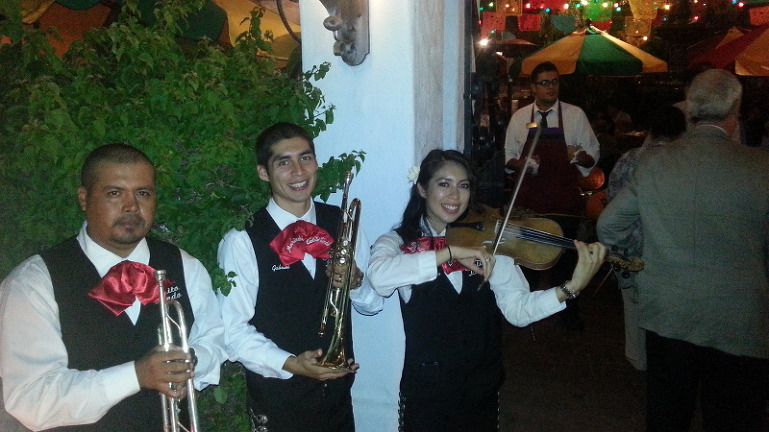 After having some rest, we were at "Casa Guadfalajara", a Mexican restaurant.
Jenny and Alex from Alliott headquarter, Pablo from Equador and a tax man from Belgium
Oct 20, 2012, the 4th day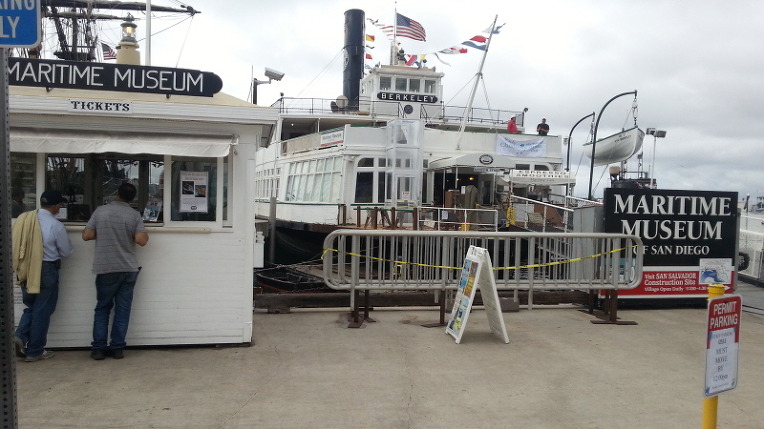 In the afternoon, we were at the ferry to take boats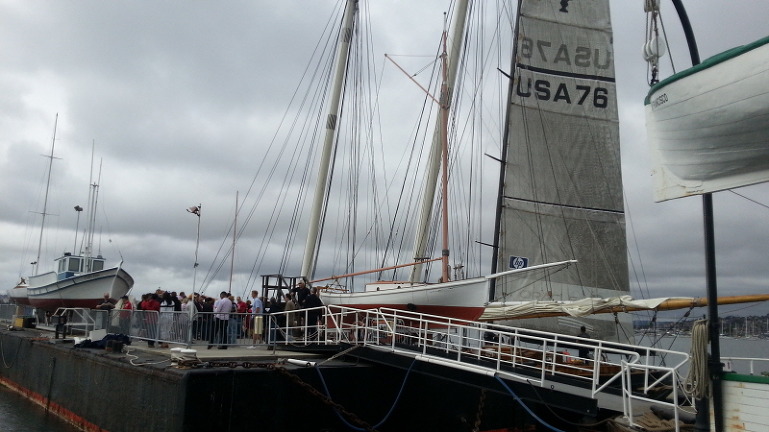 One of the boats we are sheduled to ride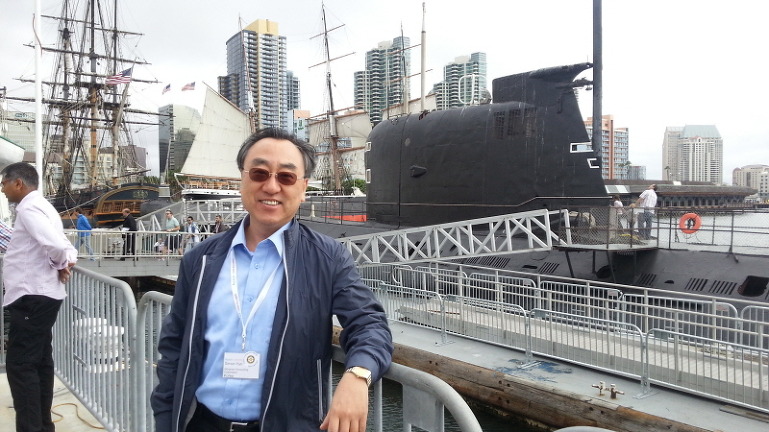 took a photo in the nick of the time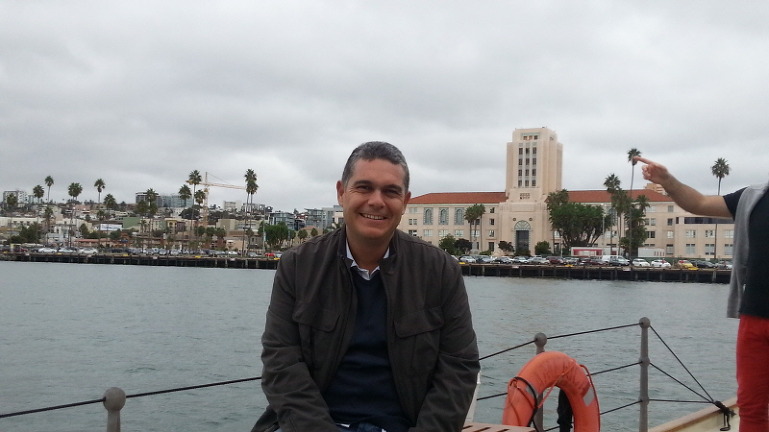 Sergio from Spain. Really appreciate him for introducing Mango to us.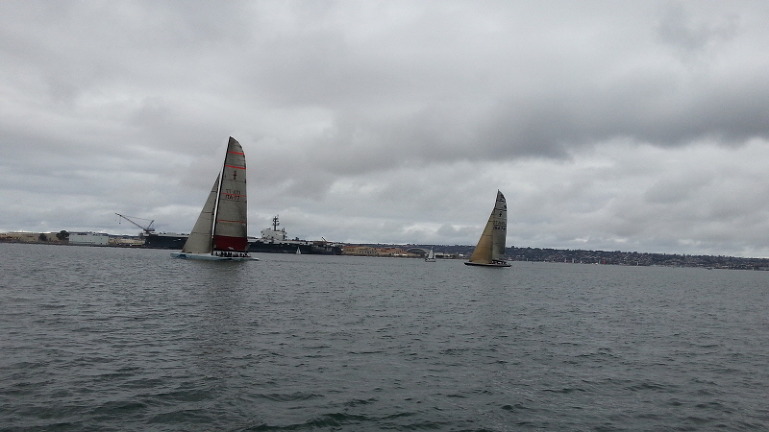 two boats under competition, USA76 and ITA77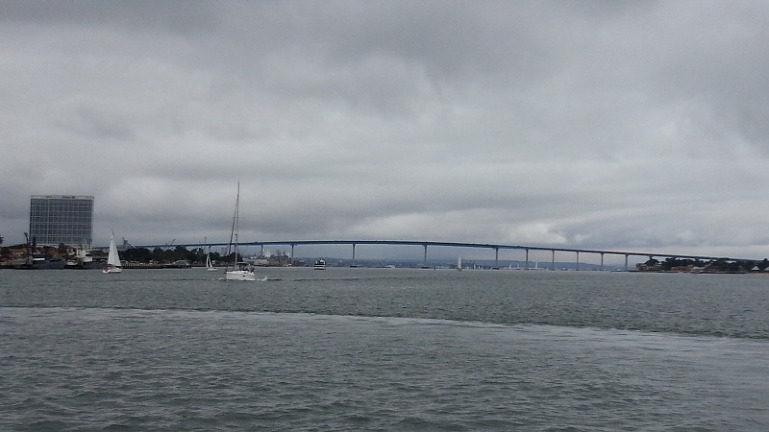 A very long bridge which links San Diego and Coronado island. 2km long over the sea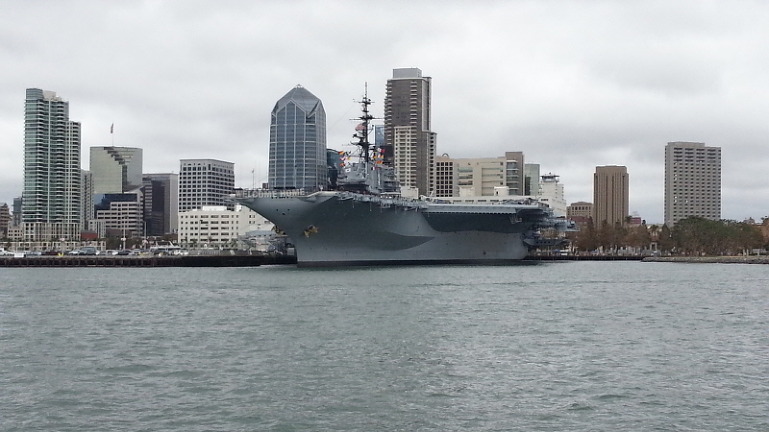 San Diego is a Navy base. the ship in the photo is the famous aircraft carrier "Midway" which retired in 1991 as a war veteran.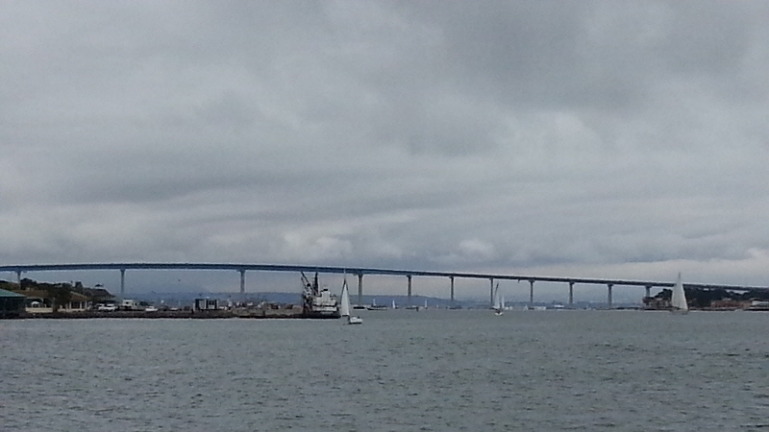 The beautiful bridge. This photo is used as the header of our website.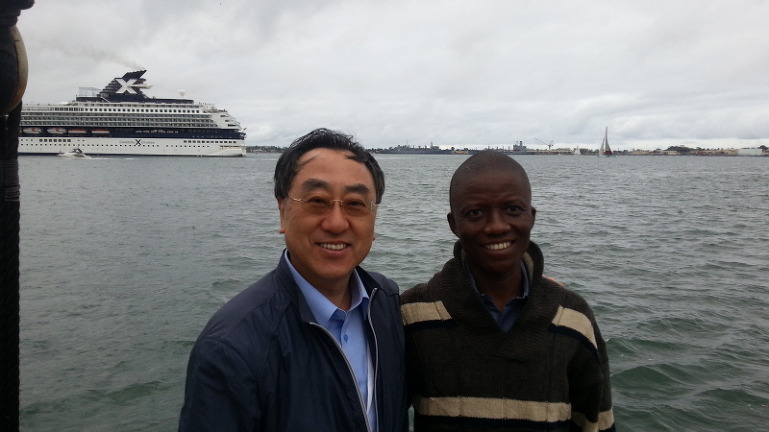 Adewale from Nigeria who joined Alliott recently. He owns a big firm in Nigeria.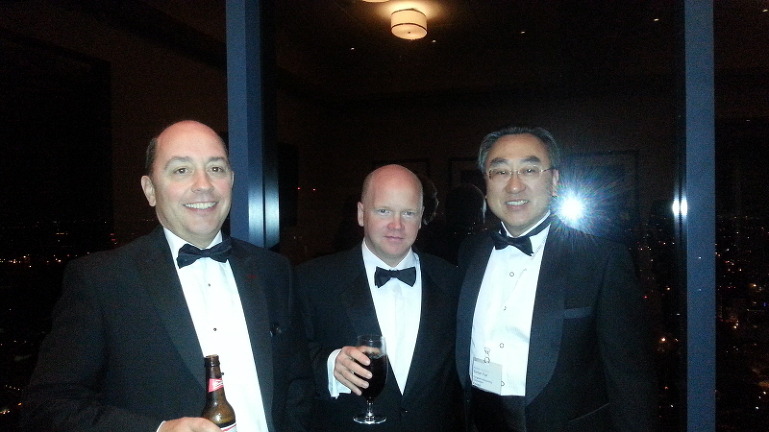 At the private club "University Club" opened in 1909. Two gentlemen are CPA's from UK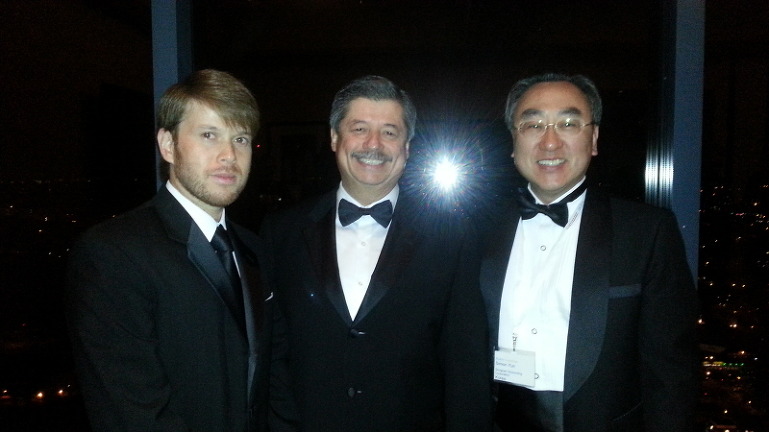 CPA's from Mexico. They are father and son.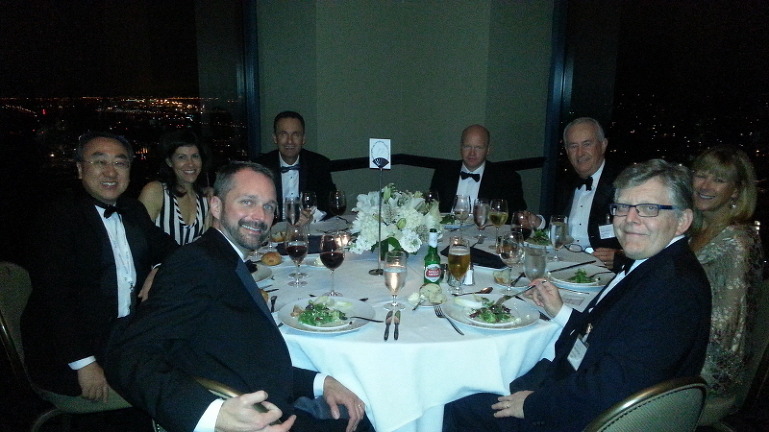 Dinner at the club, 34th story in the middle of the city. North American Chairman Dave and his wife Susan sat opposite side of the table from me.